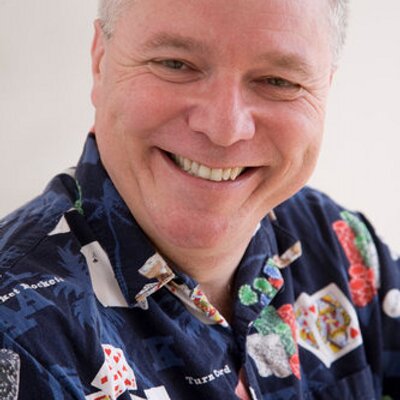 Welcome back everyone. Today, we have Marc Royston, a native Atlantean who currently resides in California.
Marc, will you get us started with a little about yourself, and where you are from?
I am an artist who works in the mediums of performance and fiction. The genres in which I write are primarily Fantasy (Dark, Epic, and Historical), Horror (Gothic), Poetry, and Science Fiction. I am single, live in a community of pirates, liches, and leprechauns, love films and literature, am a proud parent and an expatriate of the lost continent of Atlantis, prefer single malt scotch, quit smoking years ago, know more than I should, and am currently giving serious consideration to better balancing my feng shui.
Do you have an instance you look back to, and know that's what sparked your desire to write?
 To my recollection, there is no single inciting instance. I climbed no mountain. God did not tell me to chisel any tablets. (Frankly, She doesn't even return my calls.)
I have written for as long as I can remember. I wrote stories at the age of 6 to entertain my parents. Later, I shared my ramblings to the amusement and concern of my friends and classmates and teachers. But the truth is that I always wrote for myself.
I began to write for much the same reasons that I write today: to understand my world and to raise questions and to communicate my ideas and to share my emotions, my perceptions, and my understandings and confusions. All artists seek to communicate and to invoke emotion. That is what writers, actors, dancers, singers, painters, and sculptors all have in common. We are all reaching out to be heard.
I've always been a writer. It's not something I became. It's intrinsic to my nature.
What inspired you to write your first book for publication?
I also wanted to write to adults (not children, not young adults, but rather to ADULTS). The books were conceived for readers who grew up on Lord of The Rings and Harry Potter who want to delve deeper into more adult themes and adult content. Yes, there is explicit sex and graphic violence. Just as there are in reality.
The complexity of the story evolved into an epic. I realized that I would have to serialize the novel in a format similar to Robert Jordan's Wheel of Time series.
I'd also intended to write down my "wisdom" one day for my son – i.e., the "truths" I had learned during the course of my life. There is no such literal outline to existence that I know of. At first, I'd thought it would be a literal list and would be in the format of a coffee table book. But then, I recognized that would be too dry, and my son would never read it. But he would read it if it was incorporated into a fantastical adventure. Again, as I saw that period as being the end of my life, and that nature seemed to have committed me to a lingering death, I concluded now was the time to transcribe at least a few of the truths I had learned or otherwise to let them vanish with me. So, I conceived to incorporate such "truths" (perceptions, morals, conclusions) within the fabric of the novel.
So, I had my genre and my protagonist. I thought I was creating a world that I could control, unlike reality. Of course, the world became alive and so had a will of its own. I found it reflecting our current society and much of the problems and situations we face. I fought that at first, but realized it was not only therapeutic but it was REAL and gave depth to the setting, to the characters, and to the story.
Naturally, the hero's journey begins from tragedy. I won't spoil the read any more than that.
And I decided to create a world where a talent for magic is more a curse than a gift. I'm sure it was my own reflection on feeling persecuted for being unique, for being other than the "norm". As a kid, I was short, fat, cripplingly shy, extremely intelligent, and I wore glasses. I always felt I was on the outside. And I thought readers could relate to that character.
I've been an avid roleplay gamer for many years (how any actor could be otherwise, I'll never understand). I'd played a wizard for many years, a reluctant wizard who never wanted to adventure, who loved his tea and his cat and his garden and his books, but who had a terrible power and so was constantly being called into service. I decided to explore the beginnings of that character as the protagonist of my novel. So, the first novel is written as the fictionalized autobiography of the Master Wizard beginning at how he discovered his ability and how he came to be trained.
As life was so horrid, I decided to write a fantasy, so that I could escape this terrible reality.
I always intended to write a novel before I died. So, I decided that as I was at my end, it was now or never.
But I have a son whom I love with every molecule of my being. I have family and friends who love me. I've seen what suicide does to those who are left behind, and I just couldn't leave my loved ones to suffer with that anguish. I had to find a way to survive.
At the age of 50, my life had ended. By the time unemployment ran out, and still no job could be found, I was in a severe state of depression. (Over the last 7 years, I've only even had 3 interviews. Multiple degrees, well-regarded, letters of reference up the gazoo; go figure.) I could not sleep. And every day was a torture without hope for release. I wanted to die.
During the economic collapse, in 2009, I lost my job, my home, my savings, my retirement, and most of my belongings. I survived for a while on unemployment and by cashing out my retirement. I sheltered first with friends and then with family. When the 99-weeks of unemployment ran out, I had no money at all and no income at all. I survive now on $194/month in food subsidies and the kindness of my family.
I wrote prose up until about the age of 24. I wrote short stories, essays, and poetry. After filling a drawer with rejections (despite the many contests I won and the effusive praise of teachers and peers), I gave up on the prose. I'd published some poetry, but continued to write poems almost exclusively for myself (and for a few "lucky" women, who never believed I actually wrote the poems given to them; so I stopped writing for the sake of romance). I pursued a career in acting and wrote screenplays and teleplays (none of which ever made it beyond pre-production).
The project took me 4 years to write. Nearly 1 million words are spread over 4 volumes of what is structured to be the first "book" in a 3 book series.
The Wizard Ignites is the first volume of A Wizard's Life and is complete and stands alone at 191,000 words.
The Wizard Ignites is my first book.
Words are magic. In fact, the ancients quite literally believed that the written word is magically endowed. Script holds the spirit of what was written. It has always seemed wondrous to me that thought can be physically captured and conveyed. I can share my dreams. I can share my heart. I can share my mind. Writing for me is a way to connect. Writing is a way for me to be heard.
That's quite a journey, and I'm glad you have been able to share it with us, and with the rest of the world. Did you weave some of this message into your work for others to find?
Yes. However, any messages are for the novel to deliver and for the reader to derive. I won't spoil anyone's pleasure in the discovery or in the debate by disclosing what those messages are. Let the debate begin!
That's perfectly understandable. (They do have to find them, after all.) What about realism? Did you weave any of your own experiences into the work?
In terms of humanity and relations, The Wizard Ignites is very realistic. I think readers will find even the setting realistic. If one wishes to approach the visions of gods and magic as Freudian allegory or Jungian symbolism, then the work is entirely realistic.
Many of the characters are based on aspects of my own personality and are derived from my life experiences. However, all characters but one are fictitious and are NOT based on any real person living or dead. (DISCLAIMER!) I have always written screenplays with one character in mind for me to play. I have never written myself directly into any story. However, in the next book of the series, there is a significant character who is the closest to being me of any character I have ever created. (I'd say he's about 95% me. Yes: charming, intelligent, devilishly handsome ….)
I know that's a hard question for almost any author to answer. Even if we don't intend do, we do wind up writing bits of ourselves into the work. Sounds like your special character is going to be fun to get to know, since it'll be a little like getting to know you along the way.
Since you've mentioned being a gamer, have there been books or book concepts you've read that influenced the way you write?
I dread that question. It's a natural to ask, but I have read hundreds upon hundreds of books, if not thousands. I wouldn't know how to pin anything down. I am not conscious of a direct influence. To one degree or another, I suppose everything I have read has influenced me to some degree as a human being and as a man. As to influencing my life as a writer (my style, approach, genre, or subject matter), I cannot say I have purposefully drawn from any one author or authors or from any specific book. I love a wide variety of genres and styles and periods. I'm certain my writing must have been influenced at least on a subconscious level.
If you want to know a FEW of my favorite authors, the ones that come first to mind are: Gabriel Garcia Marquez, Stanislaw Lem, and William Shakespeare. A full list would go on for many pages.
Fair enough. ::Grins:: They do say reading widely is the best thing an author can do.
What about a mentor figure, do you have someone you look up to for inspiration because of their writing style or type of storytelling, even if you've never met them in person?
 Fortunately, I don't have to choose. And if I did, it would not be one. It would be many.
 For poetry in prose, I would have to say Gabriel Garcia Marquez.
 For succinct, precise imagery and metaphor, it would be Shakespeare.
 For provocative ideas, it would be Stanislaw Lem.
 For dialogue with character, it would be Elmore Leonard.
 For clever who-dun-it, it would be Sir Arthur Conan Doyle.
 For terrifying vision, it would be both H.P. Lovecraft and Clive Barker.
 For adventure, it would be J.R.R. Tolkien and Ursula K. LeGuin.
And recently, for narrative and structure, I have discovered Norman Mailer. (He writes the kind of writing that makes me stand in a corner and bang my head against the wall while wailing, "Why do I even try?")
That's an impressive list. The ones I recognize, I'll fully agree with. (Not quite as widely read as you are, though.) Do any of these claim top spot on your reading list right now, or are you reading someone else?
I am always reading a minimum of 3 books at a time and on a daily basis: one fiction, one non-fiction (usually about some aspect of writing), and one book of poetry. I try to work in a short story a day as well (plus a book or two of research for a current project). On average, I read 4 hours a night, 7 days a week. Yes, I am voracious. Yes, I have no life.
 I am currently reading:

 The Naked and The Dead by Norman Mailer
 The Law at Randado by Elmore Leonard
 Crime and Punishment by Fyodor Dostoyevsky
 The Poetry of Pablo Neruda by Pablo Neruda
 Celtic Myths and Legends by Peter Beresford Ellis
 The Poet's Companion by Kim Addonizio and Dorianne Laux
 Techniques of the Selling Writer by Dwight V. Swain
 The Celtic World by Barry Cunliffe

I read a chapter or two of all of those every day plus 20 pages of poetry – and that does not include my restroom reading materials (Writer's Digest, Poets & Writers, The New Yorker, and Writing at Risk by Jason Weiss.) This is typical for me. I think being an active and extensive reader is necessary to any writer. Yes, EVEN WHILE YOU ARE WRITING. (I have to laugh when writers complain of another writer's style influencing their own if they are reading that writer's work during the same period as they are writing. "Oh, dear. Look. She created a lost Shakespeare. Civilization may not survive." "Heavens forbid … it's a new Marquez. Whatever will we do?" "Damn. You can tell it's worthy of a Pulitzer, but it's so Malamud." What the complaining writer means is that they are uncertain of their own style, their own voice, and that through their insecurity they may break into inferior imitations of other authors if concurrently exposed. Answer:

Learn your voice. Recognize it. And know that your voice will develop (change) over time.
I'd say that was impressive in being able to keep that straight… no I WILL say that's an impressive feat. Especially with the width of genres you have under way. When you're selecting books to read, do you ever find new authors who interest you?
Of course. Patrick Rothfuss is a recent "new" acquisition. Paolo Bacigalupi is another. I am looking forward to reading Ken Liu. I follow up on bibliographies and recommended reading lists, and I earmark authors and titles for my future reading. I always have a stack pending.
Besides your ongoing reading, are you currently working on any projects for which you are to a point you can share?
Yes:

The Wizard Ignites , an adult epic fantasy was a Short List Finalist, Novel-In-Progress, in the 2011 William Faulkner-William Wisdom Creative Writing Competition.
I had an illustrator working on the project, but he bailed after finishing 5 of 12 illustrations. So, I'm back to screening illustrators. My Boy Publishing will move ahead with a pre-sale crowdfunding campaign once the interior and cover art are complete.
Out of an Inferno, a wizard's life begins.
Accused of being a witch and of murdering the girl he loves, a naïve young farmer discovers his hidden talent and its terrible cost. On trial for his life, Götling steps on the threads of intrigue spun by wizards, gods, and royals. If Götling's fiery power can be controlled, he has the potential of being the instrument to decide all wars. But he and his temper must first be tamed.
The Piper of the Dead invades the Empire. The Shadow Queen and her demon army prepare to escape their long imprisonment. And an insane goddess plots to overthrow her peers.
The time foretold has come. Afire, a hero rises.
Excerpt:
PROLOGUE – THE WIZARD'S JOURNAL
A wizard's home is no place in which to run. It may be argued that no one's home is a place in which to run, an idea vastly unpopular with many a child. However, a wizard's home presents unique and extreme dangers. While there may be no sign posted to caution an unwary visitor, willy-nilly movements are to be avoided with utmost prejudice. Children and adults alike would be well-advised to hold their breaths and to walk as they might upon an icy slope inclined toward a plummeting precipice. Most assuredly, it is a place in which to take special care. One never knows what the most innocuous of objects may do, what dreadful spell may be unleashed, or what unseen threat may suddenly spring forth. Steps should be measured, hands held at one's sides, and a cautious gaze cast in every direction.
A wizard's domicile can be a place of tremendous peril, and a wizard's workshop is the very center of that peril. It is also a place of wonderment, where one may see things unheard of, things unimagined, and things downright impossible. It is a place where reality and dreams collide, mix, and mingle. It is a place of beauty and a place of fabulous imagination. It is a place of pure energy and a place of infinite possibility. In short, a wizard's workshop is a place of magic in its truest sense.
Of course, if one is a cat, such things may not be of concern—as was the case with Hasenpfeffer, who sat quietly and at home, blissfully licking a raised paw.
And, if you wish a longer sample:
CHAPTER FIVE – EXPECTED AND UNEXPECTED GUESTS
SPLURCH!
A grape burst between finger and thumb. Juice squirted. Pulp spattered.
Some roads in the Empire are better than others. This was not one of them. Whereas there were considerably smoother highways within the Grafschaft, this particular path remained the only
direct route between Esginbach and Schönfelden. The uneven ground tested the strength of axles, tripped hooves, cracked wheels, and jostled kidneys. Ruts carved by years of use still cradled channels of muddy effluence from the heavy rainfall and from the creek's flood of a few days prior.
Even by the standards of imperial highways, the thoroughfare was narrow. Any traffic meeting from opposite directions would have to negotiate the right of way. Fortunately, such encounters were rare. Commercial passenger coaches normally navigated the rough trail only two or three times a week. A few merchants did rely upon the pitted path as a means to conduct at least a portion of their business. However, none of them did so on a daily basis. The bulk of the region's traffic approached the nearest major center of civilization, the Keep at Esginbach, via more amenable routes.
Although the locals did travel this lonesome highway when they delivered their harvests to the Keep, they did so only a few times a year. During these same visits, they were wont to spend a share of their proceeds—the amount of which being dependent upon how bountiful was their yield. On these occasions, they purchased supplies in bulk, and they purchased those special things they could not readily procure back at their villages. The merchants of Esginbach enjoyed their best days of the year immediately after each season's crop was brought in and sold.
The local rustics were all experts at frugality. They had little time for leisure and no monies to spend on frivolous excursions. Hence, the region's peasants normally made no additional trips to Esginbach beyond those of the harvest caravans.
While most bandits had given up on this particular highway as being too unprofitable, robbery was not entirely unknown. For this reason, road wardens included this empty stretch on their patrols. However, barring any recent criminal activity in the immediate vicinity, it could be a week or even more before any of these lawmen completed their circuit. The wardens travelled over hundreds of miles to respond to complaints regarding highwaymen and other ne'er-do-wells who made their camps in the wilds of the Empire.
For all these reasons, what traffic there was which conveyed upon this long stretch of ill-kept highway was infrequent and typically sparse. It was not out of the ordinary for anyone to make the journey between Esginbach and Schönfelden and never see another soul until they reached their destination.
Such was the circumstance in which the travelers within the black carriage currently found themselves. Other than the riders outside and the wagon behind them, they were alone on the road.
Bailiff Berchtold Vühselin wriggled uncomfortably inside his coach. He wiped the squashed fruit off his fingers and onto the kerchief he had tucked beneath his chin. His thigh ached where a sudden jolt had slammed his elbow into his leg and caused him to pinch the grape.
He scowled. He had been looking forward to that sweet morsel.
His mood was already foul. A sleepless night's travel bouncing with a broken axle-spring will do that. An argument several hours ago with some minor noble bound for the Keep about who should pull aside to allow the other to pass, the young noble or the Bailiff, did nothing to sooth Berchtold's bitter disposition.
The blue-blooded puke was as drunk as he was stubborn and stupid—all three to glorious perfection—and the royal trash was on horseback! He wasn't even in a carriage!
Berchtold flushed in anger, stewing in the memory.
The fact that Berchtold was not only in a coach and not only had a wagon behind him in his caravan, but that he was also on official business for the Graf, should have ceded all rights of way to his favor. His title as Bailiff and his concomitant status as the Graf's personal representative should not have been required to enter play. Even if he had been afoot, the lawman had the authority to order an entire convoy to drive into the ditch if he so desired. Such was only common knowledge. Nonetheless, not a whit of any such proprieties mattered to the young noble or to his gang of belligerent, mounted cronies, not a one of whom was higher in the royal hierarchy than third son to a lowly Baron.
If I were not so pressed for time I would have arrested the lot! Let them make their excuses to the Graf! Oh, to see them grovel!
As it was, the obstinacy of the abusive royals, the Graf's urgency compelling the Bailiff to make haste to complete his duties ahead, and the difficulties of explaining violence committed upon nobility—no matter how meager their titles or how obnoxious their behavior—combined to force Berchtold to agree to pull his coach aside. Not only did he order his carriage into the ditch, but he was further required to order one of his drivers to likewise park the iron-barred, conscript wagon which followed closely behind. In the thick mud of the watery gully, the wheels of the heavy wagon sank. Along with all of his guards, down to the last man in the platoon, and along with all their steeds, Berchtold was compelled to give ground and let the snot-nosed nobles ride past.
To make matters worse, Berchtold had to stand beneath the moonless sky, outside the comforts of his carriage and rubbing his aching buttocks, while he waited for his coachmen and guards to unstick the wheels of both transports from the muck. All this time, he could not help but hear the departing laughter of the debauchers as they regaled one another with their overblown exploits of womanizing and as they boasted about the exaggerated endowment of their genitals—which Berchtold did not doubt were actually as diminutive as the pricks of field mice.
Berchtold knew full well that they had to be returning from Madam Clottard's brothel.
Some conquest, he thought scornfully. Whoremongers.
He would have a talk with the harlot after his forthcoming duties were completed. She should have bundled the young nobles like babes in swaddling and stored them in a cupboard rather than let them imperil themselves on such an inebriated journey of degeneracy in the small hours of the
night. They could have been attacked by brigands and tossed into a gully with their young throats cut.
Now, wouldn't that be a shame? Berchtold thought, grinning to himself in vindictive pleasure.
Transporting inductees into the King's Army was the most common purpose for deployment of the infamous black wagon. It was infrequent that the conveyance was needed to transport prisoners. The councils of the villages dealt justice to the majority of the local malfeasants and carried out their punishments. The towns had their own constables, magistrates, and their own gaols. The cities had their own watch and their own prisons. For the most part, the Bailiff had only to concern himself with a smaller segment of the criminal element: the prisoners of the road wardens, convicts or suspects whose crimes were too severe for the village councils to render verdict or exact punishment, any of the higher profile fugitives from justice who might appear in the region, and perpetrators within the borders of the city of Esginbach, the seat of the local Grafschaft.
But the idea of throwing the young nobles into the confines of the notorious black wagon and putting them on public display in such a humiliating venue of the lowest regard was a temptation almost too profound to bear. Berchtold congratulated himself repeatedly for his strength of will in resisting such temptation and for his wisdom in recognizing an unnecessary entanglement. If he had actually incarcerated the nobles, the arrest could have been more trouble for him than for them. Not only was it most likely that the nobles would go free and unpunished, but the end result easily could be Berchtold's dismissal, banishment, or even execution.
It was better to bear the injury to his pride, the loss of time, and the discomfort of waiting for his conveyance to be restored to the road.
Still, Berchtold was irked.
With his bib, he wiped pulp and seeds from his grape-spattered beard. "Perfect," he grumbled. Sour-faced, he massaged his bruised thigh.
He reached into the bowl in his lap for another grape—and found none. Scraggly stems ensnared his fingers.
Berchtold pinched his nose and rubbed his tired eyes.
This entire mission was ridiculous, but then most missions were. That peasants even managed the primitive task of breeding was an accomplishment he could not believe their wee minds could achieve.
Birds do it, bees do it—and by the gods even these dunderheads can do it.
Their latest shenanigans should have come as no surprise, but the timing was awful. Berchtold would have been coming within the week with the conscript wagon anyway, but this whole business expedited his schedule without warning. His rhythms were all thrown askew. Timetables carefully developed over years of experience were tossed aside.
Berchtold growled discontentedly. The hurried report he received from the Graf's huntsman was distressing, and the testimony of one of his wardens was downright preposterous. Still, he was the Bailiff, and if this fiasco of wild imaginations spread in rumor without his making investigation, his lordship would have Berchtold shipped off to join the Graf's banner at the furthermost reaches of the Empire. And it would not be to the diplomatic courts of the Kingdoms of Iberia or to the gentle borders of Aquitaine or Toulouse or to the customs gates that lead to the fair Kingdoms of Lombard or Verona. No, most certainly not. It would be to the east. It would be to the Nörskar confrontation—or even to Hammerhall.
Wöden forbid! Berchtold thought. He shuddered. A savage land is for savages. Let the heathens have it.
The particular village to which he was headed was just another pisshole amongst many pissholes, and Berchtold had no particular love for the destination. Still, even the lowliest of villages had to be better than Hammerhall. The atrocities of the war made a visit to drab and dreary Schönfelden more tenable now than in the past. It would easily be more agreeable than being stationed at the front. Count your blessings was how Berchtold saw it.
Pinching snuff and snorting it up his hairy nostrils, Berchtold looked askance at his two companions. He sneezed. Neither of his companions bid him a blessing.
"Excuse me," Berchtold mumbled, wiping his nose with the same kerchief he had used to mop his beard. He expected no reply and was not surprised when he received none. Neither guest had even offered him a good morning as yet, though the light of the rising sun rapidly filled the carriage.
Berchtold's foul mood darkened. The unasked-for burden of extra company did nothing to assuage his ill temper. Without their presence, he could at least have reclined and rested his aching feet on the opposing bench. He tugged the wrinkles from his doublet, crossed his ankles, and shifted on his seat.
If either of the silent figures had been the least bit engaging, it would have helped pass the time. But they made no effort at all to lighten the situation. Neither would receive any awards for convivial behavior or sparkling conversation. That much is certain! He did not even know their proper names and had been informed by the Graf himself that it was none of his business.
"Pay them every courtesy, Herr Bailiff," the Graf had commanded, implying severe consequences if Berchtold failed.
The presence of these so-called guests grated on Berchtold's nerves in ways he could not explain and made him feel deeply ill-at-ease. However, orders were orders.
One of the pair sat slumped in a corner, robed in a grey cowl so large his features were a mystery. Not even a nose tip or a lock of beard emerged to give a clue; all that Berchtold could see of the man were incredibly long, delicate fingers with skin as white as pearls, almost to the point of translucence.
Before they departed Esginbach, when Berchtold was first introduced, he was told to call the hooded figure "Cowl." The lack of cleverness in the chosen appellation was all too typical for a clandestine operative. The pseudonym stank of court intrigue, and Berchtold despised political conspiracies. The royals and their mischiefs exceeded his authority, on virtually every occasion, and gave him nothing but headaches.
Let him be called Cowl, then, and let this pair of stowaways be gone!
The sooner they were about their business and out of his concern, the sooner Berchtold would have one less millstone to bend his back.
The hooded figure might even be mute, Berchtold thought. Cowl's companion and apparent interpreter was Master Lugard. If Cowl needed to communicate, he did so through hand gestures and body language. Master Lugard would then translate so that Berchtold might understand.
Master Lugard was dressed in black velvet and black leather—black in the heart of summer. He wore a black hat, a black doublet, a black blouse, black breeches, and black boots. His elbow-length cloak was black. His short and meticulously trimmed beard was also black, and his shoulder length hair was blacker still. Even his eyes seemed like portals opened upon an empty night. Berchtold was fairly certain the man's footsteps were black as well. The only thing not black on Master Lugard was the heavy broadsword at his side, though of course the blade's sheath and hilt could be only of one color.
Pinned to Lugard's breast was a silver brooch of a skull with a rose in its teeth and a drop painted blood red falling off its chin. The symbol made Berchtold smack his lips in anxiety. The business of the Schades of Nótt was always a nasty affair and nothing with which anyone would ever willingly be entangled.
The coach never was large enough to begin with. This trip, Berchtold could have sworn, it had contracted coffin-small.
The fact that both passengers had eaten nothing at all since the journey began did not elevate them in Berchtold's estimation. A healthy man has healthy appetites, he reminded himself, admiring his own well-rounded gut. Girth was a sign of affluence and of social standing. It spoke of the ability to live without labor and of the possession of enough property to afford indulgence. It spoke of time to contemplate the higher questions of the universe. "Show me a skinny man and I'll show you riffraff" was Berchtold's motto.
Nor had either of his guests slept during the night, at least not as far as Berchtold could tell. That made them even more disconcerting. The rough ride had not allowed the unhappy bailiff to do more than doze, and he had given up trying to get any rest after the incident with the nobles. In
all that time, Berchtold had never seen Lugard's eyes close, and though Cowl's face was hidden, Berchtold had continuously observed the quiet tension in the man's body as he leaned forward in his seat and peered out the window.
Despite Berchtold's irritable state, his hunger insisted it must be sated.
Berchtold poked at a heel of bread in the basket beside him without much hope. He folded his hands across his lap with a heavy sigh. His last wedge of cheese had dried to a brick. The meager dregs of wine had soured past temptation. Rushed out of the Keep on orders to make all haste, the embattled lawman had lacked a moment's opportunity in which to replenish his supplies. What remained in his food baskets were the leftovers from the week-long trip he had just completed, acquiring "volunteers" for the Graf's troops from several of the northern villages. He had not even been afforded a single night's rest in the comfort of his own bed before he had to set out again.
Berchtold's gut gurgled. Exasperated, he sighed. If the marshals do not pick up the pace, I'll have one of their heads by noon, thought the bailiff, swinging a double-headed axe downward through his imagination. Oh, the heft of it. And that final clunk! Absently, he picked his teeth with a fingernail and then fidgeted against the aches he had woefully accrued thus far.
An odor, at first faint, had been building for hours. The air smelled of smoke. Muttering, Berchtold considered another application of snuff to quell the offense of the sooty aroma, but decided to wait a bit longer. His stash of noseweed was getting thin.
From atop the carriage roof, the cooing of a parcel of pigeons incessantly trilled. Berchtold cast a baleful eye upward and sneered. He caught himself turning the ire of his gaze upon his guests, and quickly looked about for something with which to occupy himself and so mask his discontent.
Probing the basket at his side yet once again, mostly as a reflex of habit, Berchtold dug around. He pulled out a half-eaten leg of chicken and sniffed cautiously. While rolling his eyes, he tossed the rancid insult out the window.
The fleshy projectile narrowly missed the rump of a guardsman's mount.
With the silver head of his polished beech cane, Berchtold impatiently rapped the carriage ceiling.
A small trapdoor slid aside in the roof. Framed within the aperture, the face of the coachman emerged like a sudden eclipse.
"How long?" Berchtold inquired.
"Nearly there, sir," the driver said. "Mud's drying. Not so many stones. The way's more even. We're picking up speed."
"How long?" Not favoring his need to repeat himself, Berchtold scowled.
The coachman quickly withdrew and reappeared just as suddenly. "We can see the walls now, sir."
The Bailiff nodded and tapped the roof once more with his cane. The trapdoor closed. Berchtold leaned through a side-window adjacent to his bench and then yelled to the nearest guardsman mounted outside. "Deputy. Send two outriders ahead. Have them scout the village. I want no surprises when we arrive. They can raise the flag if all is well or swiftly ride back with word if we need to go in swinging. Send the two younglings. And tell them not to engage."
The deputy saluted with a "Yes, sir" and rode forward to relay the orders. Under the morning's light, his rust-brown uniform glowed in a dusky orange.
Well, at least this ride will end soon, Berchtold thought with a sigh. Perhaps he could find a pillow in the village—something to cushion his wounded buttocks for the return trip to the Keep. That could make the stop worthwhile.
"Here," the cowled figure whispered, interrupting Berchtold's reverie.
It was the first word that the Bailiff had heard the mysterious Cowl utter. Surprised, Berchtold flinched. Yet the stranger's voice was oddly soothing, like a sweet medley of lute strings playing on the whisper of an ocean's breeze.
Cowl leaned forward, sniffing the air, and looked out the passenger window that was nearest him.
Master Lugard leaned forward too, moving his head back and forth as he attempted to see what had caught Cowl's attention.
Once more, Berchtold poked his head outside.
Ahead, the living landscape ended. Beyond a vague border, the territory had been burnt black for miles around. Not a leaf or a blade of grass remained.
Berchtold's face fell slack. "Gods," he swore. "Well, we could see the plumes clear from Esginbach. And we were told to expect as much." Weakly, he smiled. "Were we not?"
Hecate's Faun, dark/historical fantasy/gothic horror/magical realism, has been released since this interview first began and is now available on Amazon at http://www.amazon.com/dp/B013CZ6HM4 .
While Savannah burns on the horizon and the final battle of the Civil War is fought, an old woman discovers the corpse of a satyr floating in her pond. When a confederate officer arrives and claims the body is a demon, the homicidal ghost of the old woman's daughter instigates a night of horror and recrimination while crimes long hidden and secrets too terrible for the light of day are revealed.
5 out of 5 Stars, Amazon Reviews.
4 out of 5 Stars, Albedo One ("Ireland's longest-running and foremost magazine of the Fantastic")
Excerpt:
The world awoke to a shock of silence. Ash no longer fell. Patched by sinuous dunes of snowy cinder, the landscape began to brighten. A smoky bruise veiled the dawn. Behind the morning's haze, God's angry eye, red and glaring, slowly climbed. Infinite clouds filled the sky. Here and there, cerulean rifts gradually pierced the grey. Out every gap, a shaft of radiance erupted. Without exception, one-by-one, each beam extinguished, as if what they lit below was too repugnant to be witnessed.
Synchronous to the break of day, warmth swelled upon my back.
I don't know when the dead had withdrawn, but I was grateful not to weather their censure. Still, although they were unseen, I felt as if they listened.
With gritty scrapes, my shovel bit the earth. Heels-to-hip, the pit in which I stood consumed me. Above, a little knoll piled higher, growing with my shovel's every swing.
Adjacent to that mound, my petticoats lay where I had discarded them. A muddy crust stained the frills in shades of bile-yellow. The rags looked like a carcass with a ruptured chest. Arches of each hoop's broken ribbing jutted between the folds. Ivory-white, the curves of whalebone starkly contrasted against the upturned earth.
Despite the split in the crotch, I still wore my drawers under the remnants of my skirt. Except for the last button before my waist, my bodice flapped free. When I leaned over, my chemise sagged, and my shriveled teats peeked above the neckline.
But I didn't concern myself with modesty. I concentrated on my labors. And Gigi hummed a lullaby that I favored when I was still a girl.
I heard a stiff snap. From the edge of my spade, a slight tremor ran up the handle and through my fingers.
Abruptly, Gigi's ditty ended.
"There you are, my darling," I said. Triumphant, I smiled.
Slanting rays of sunlight now grazed my shoulder. Inch-by-inch, an aura of red crept down the hollow. Slowly, the infection of the tainted dawn descended. Hugging one wall, the roots of an oak that had been toppled long ago branched like the gristle in a slab of jerky. Their shadows warped and crawled. Plastered by clumps of soil and tarnished by decades of seeping rains, moldering layers of bone emerged from the other sides. Here, an arm; there, a foot; phalanges and a pelvis.
Delicate and white, the side of a skull, smaller than my fist, bulged out the muck at my feet. Even after all these years, a few shreds of a burlap shroud still remained.
"Sweet pea," I said, "Momma has brought you a friend."
3) Story of Meabh, dark/historical fantasy/gothic horror/magical realism, is a novel-in-progress.
On Christmas Eve, an elderly solicitor is summoned by a mysterious client. Young and beautiful and extravagantly wealthy, the lady seeks the solicitor's counsel regarding a human sacrifice. While the hour grows dark and as the gas lamps are lit, and while a brooding storm hangs outside, the lady recounts an ancient tale of a love shared by two sisters, and of a loss that could not be endured, and of a diabolical contract that has reached across time.
Sneak Peek:
I.
"That would be murder, madam," Sir Thomas declared. His words dripped like slowly melting ice. Wintered by his censure—even more than by the inclement season—the atmosphere plummeted to a chill. The hearth's fire struggled to compensate. Flames flickered and popped, as if complaining.
Being a solicitor whose clients included the Court of St. James, captains of industry, and some of the most prestigious houses of England, and as a senior partner in the distinguished firm of Sedgwick, Peet, Havershim & Wilcox, Sir Thomas wore his dignity as tightly as any crown at coronation. Prim and composed, yet out-of-place, like a statue that has been uprooted from the garden and then propped in the drawing room by mistake, he stood within the entrance to the chamber. If not for the privilege of affluence, no matter the nature of the concern, he never would have granted this consultation. With so little notice? At the hour customarily reserved for his supper? Outside the offices of the firm and in the private quarters of a lady? No chaperone to bear witness for the modest sake of propriety? On the eve of a major holiday? No, no. Not a chance. Not even for so lovely a vision as stood opposite him at the window.
But she was so damned rich.
Sir Thomas blinked wearily from behind his spectacles. His temples throbbed. His shoes constricted. Even his bony, old ass ached. He should be at home, relaxing. Sharing in the comradery of family and friends and enjoying the fruits of his labors. Throughout his long career, fast approaching its conclusion, he had shrugged aside the endless insanities of the elite. The blue bloods and the nouveau riche alike were all absurdly eccentric and self-absorbed. It was par for the course. And he had made his fortune on covering for their transgressions. One learned to ignore so much when the bills were amply paid. But this ridiculous assertion, this farce now proposed, this … this … alleged execution—for it could be called no less—why, it really was too much to ask of him. Most particularly on the brink of the holy Nativity, when the faithful would gather in congregation, and the less-than-faithful would indulge in well-deserved bouts of good cheer. By any definition, whether of God or Man, the proposition to be considered was a blasphemy.
As blue as the hearts of glaciers, Sir Thomas's eyes counted measures of condemnation. Blink, blink, blink. At each close, the woman before him ratcheted lower in his estimation.
"Murder?" Mrs. Olivia Morgaine Tendercroft arched her brow. "You sound so certain." Behind her pressed lips, twin filigrees that flowed in coral pink, Mrs. Tendercroft struggled to suppress a grin. But her tone trumpeted contempt.
"Indeed it would," Sir Thomas replied. Had there been a thermometer, the mercury would have trembled.
Mrs. Tendercroft sighed. She shook her head. "Well, we can't have that, can we?"
An awkward pause ensued. Sir Thomas cleared his throat. "Mrs. Tendercroft—"
At a whirl, the lady's wide skirt swished as she briskly turned and walked away. She clasped her hands atop her belly, a shallow flatland cinched even narrower beneath the ribbing of her corset. Subtly, the corners of her mouth upturned. In the grey light streaming through the window, her complexion denied any accurate reading of her age. Sir Thomas would have guessed her to be no older than twenty-two. But the maturity of Mrs. Tendercroft's demeanor soared high above her youthful aspect, and her estate's files contradicted her appearance by several decades.
"I beg to differ," Mrs. Tendercroft interrupted. When she placed her fingers atop the casement and leaned toward the glass, her eyes, sharp and hazel, looked past the ripples that slithered down the dewy panes. Eagerly, her gaze wandered.
Over the cobblestones below, a horse-drawn carriage clopped. Similar cabs and several wagons travelled around the grassy park. In their fineries, their top hats and their bowlers, their mufflers and their minks, the well-to-do strolled up and down the avenues. The season's cold fogged their breaths and urged their steps to quicken. The sidewalks remained slickened by the passing rain. A couple hailed a hansom, whether on their way to the opera or to a ball or to some other gay fete. Conspicuous for her tawdry attire amongst the trappings of prosperity, a cockney sold servings of pickled whelk from her pushcart. The caterwaul of her spiel could be heard even from a distance. Still dressed in their school uniforms, children splashed through puddles that were as dark as ink. At the same time, their nannies cajoled them to behave. Inside the Green, off the paths, a pack of unattended urchins scampered across the dew. Sprays flew off their steps. The grey skies had yet to fade, but the drizzle had finally retreated from assault. London was now privy to the last hour before dusk began to sink—when the lanterns that capped the many posts would be lit, and the city of night would awaken.
Just above the treetops, the sun's glow filtered through the haze.
Mrs. Tendercroft squinted at the muted glare. "Sacrifice is by definition sacred," she avowed with a hoarse whisper. "The act could not be anything so vulgar as penny dreadful homicide."
"Madam, infanticide for any motive, even as a matter of religious conviction—"
"I do wish you would have a seat," Mrs. Tendercroft snapped. "You're hovering." The hounds of her rebuke barked echoes from the corners of the high ceiling and then chased their tails out the door.
Sir Thomas startled. Nonetheless, his composure returned as quickly as water to a sponge. "Your pardon." An arthritic buzzard, ungainly and uncertain, he squatted onto the divan in the middle of the chamber. On the cushion's edge, at the corner nearest the hearth, he perched, prepared to take flight at any provocation. "This is all rhetorical, is it not? You don't mean to imply—"
This time, Mrs. Tendercroft did laugh—long, openly, and derisive. "Oh, but I do."
Although he did not grimace, Sir Thomas squirmed. A subtle blush spread over his neck and then enflamed his cheeks. "I see." Enlarged by his spectacles, his round eyes blinked. "Dear Madam, if my counsel is to be at all effective, you had best divulge the specifics." He held up his hand to forestall any objection. "Discretion is paramount to my profession. Although you and I have never met in-person prior to this occasion, your family's interests have been in the keeping of our firm for many years." He waved his hands for effect. "How long have we been your champion, even as you dwelled abroad?" Grandfatherly, he broke into a crooked smile, an expression ill-suited to his mien—howsoever intended to lend comfort. "What's more, this conversation is protected against disclosure. Please believe: I am your advocate in all matters of law."
Patiently, Mrs. Tendercroft smiled. As a parent might when speaking to a child too young to understand the complexity of an adult concern, she said, "It is not freedom from prosecution that concerns me." She turned her back to the window. From beneath her long lashes, her eyes lifted like the dawn of two smoldering suns. "It is freedom from opinion. You see, you must listen to me entirely if you are to comprehend. And you are right: justice can only be served if you see the picture from edge-to-edge and not merely by its frame."
Sir Thomas cocked his head. He blinked. "Opinion?"
Mrs. Tendercroft pivoted and looked once more out the window. Fluid shadows trickled down her face. "You shall think me mad."
From outside, the calls of various street vendors drifted. Distant, a crash of thunder rumbled.
Sir Thomas considered. "Madness is not the worst defense ever raised." He frowned and looked his client from head to toe, weighing the improbability of a lady of such standing being involved in anything as dastardly as implied. The proposition ran counter to good breeding. Oh, the rich had their faults to be sure, he knew that very well, and they committed their own brands of blunder. But it was unthinkable for one to descend to any act nearly so heinous. Too barbaric for reason to countenance. Certainly nothing of the sort had occurred within Sir Thomas's memory, or even in the modern age. Besides, it would not be the first time that a woman of society—lonely, bored, or simply spoiled rotten—had indulged in a moment's fancy for reason of a few hours' company or had convinced herself that a hallucination induced by one opiate or another had actually been a reality. During fits of vapors, women saw angels, conversed with ghosts, or became convinced of all sorts of nonsense. But this woman seemed so grounded. And she was too comely to lack companionship, least of all to the point that she would need to finagle conversation from a scraggly bird as old or as unappealing as Sir Thomas.
"It is not for me to judge you, Mrs. Tendercroft," the solicitor advised. He scratched the back of his bald head. "Only to negotiate on your behalf—or to litigate, should it prove necessary. I must precisely understand your situation." He paused. How best not to be indelicate? Long and slow, he inhaled. "Now, normally we would confer with the husband—"
Mrs. Tendercroft continued to watch the street below. "I am unmarried," she interjected—her voice, petals of razors, melodies floating in the air.
"Divorced?"
She smirked. "A marriage in title only. We parted long ago."
Sir Thomas blinked. "And yet, I believe you indicated that the alleged child is yours."
"I did," Mrs. Tendercroft replied. Her eyes held steady, staring out the window.
"Ah." Sir Thomas averted his gaze to his hands. His palms rested on his knees, anchored as per usual when absent of purpose. The tendons on the backs of his hands stretched in relief, pronounced beneath the speckles of his wrinkled skin. "And so, this … child. Out-of-wedlock?"
Mrs. Tendercroft pressed her forehead against the glass. Her brows furrowed in concentration as she watched the children cavorting in the park. "You jump too far, Sir Thomas. This story is not to be so plainly manufactured. You must rewind your steps and retreat much farther into history if you are to find the beginning to my tale. Otherwise, you will never achieve any sense."
Sir Thomas nibbled on his lower lip. Late for supper, yet again. And this time, on Christmas Eve. His wife would nag him until his ears bled. Not that his presence would have made any difference to Mrs. Havershim's evening. She would be keeping company with her mother, dreadful as the old badger was. There would be the usual gadflies and hang-abouts, and the usual meaningless chatter, and the litanies of irksome complaints. There would be hours of gossip. Aches and pains, both new and old, would be compared with a gravity normally reserved for matters of international consequence. Explications of medical procedures would follow in due course, recounted with excruciating detail. Stories so old that their hair fell out before Cromwell opposed the Crown would be retold exactly as a thousand times before. There would be the customary "do-you-remember" speculations, inane to begin with, and now chiseled into memory deeper than the inscriptions on a mausoleum. The only hope for escape might be a game of billiards with one decrepit blighter or another. And maybe a snifter of brandy. Slip onto the balcony for a cigar just to find a moment's peace. The holiday's charm was lost on Sir Thomas. He and his wife never had a child—nor was there much occasion to beget one. As far as his
"better-half" would have it, the function of the boudoir was restricted to repose, and carnal desires were suitable only to beasts. Much to Sir Thomas's regret, there never had been any progeny for him to entertain. Never any of his own to make the season worth celebrating. And now, as a consequence, there were no grandchildren either. None to pull on overflowing stockings. None to gawk at a decorated tree. None to bounce on his knee as they squealed with laughter. For the elderly solicitor, the holidays were just an annual nuisance. A ritual of agonies to be endured. Still, he would have liked to unwind. Put up his feet. Rest his back awhile.
But Mrs. Olivia Morgaine Tendercroft was too wealthy for him to ignore, and her family's name was far too established.
Surrendering to what-must-be, Sir Thomas slid from his perch and pressed his knobby spine into the upholstery behind him. He crossed his legs, adjusted the pinch of his trousers, and folded his hands in his lap. "Very well." He gestured for Mrs. Tendercroft to continue—even though her back was to him. "I am your captive. Relate your account however you will."
Mrs. Tendercroft closed her eyes and sighed. "You fail to understand me. I do not exaggerate when I refer to history. My tale begins long before the Vikings first raided our shores. Long before the legions of Rome ever set foot in Britain. When this great city was not even a settlement of wood and mud. Just a few scattered huts. Bands of savages painted in woad and running naked into battle. When we were hungry. And free. It was an age so primitive that the secret of iron had barely been discovered. A time of a different faith, when gods and men walked together, and mortals touched divinity."
Outside the window, a hawk flew by, screeching as it vanished. Under the light of the sinking sun, the silhouette swept across Sir Thomas's face and briefly dipped his eyes under a flash of black.
A creeping sneer cracked Sir Thomas's mouth. His crooked teeth unveiled. "I don't wish to rush." Blink-blink-blink. "But the shadows grow long. The day cedes its ghost. If there is a question of life and death, if a child is at stake, if a constable is required, if we are to file any papers—" Through his mouth, he drew a deep breath. "Madam. Perhaps, you could just tell me: What has happened?"
Mrs. Tendercroft traced her finger along the pane beside her cheek, scoring trails through the damp film. "Nothing could be more relevant. You must understand the circumstance—and the motivation." She chuckled. "I owe that much." And still the weeping shadows slid off her brow. Over her eyes and down her cheeks, undulating rows of grey slowly processed—waves slugging through time in step to a silent lament.
Distracted by a motion at the corner of his sight, Sir Thomas had turned his gaze elsewhere. His scowl deepened.
Amongst the timber piled adjacent to the hearth, a spider's web juddered. At the edge of the sparkling threads, the bulbous predator laid her eggs. Busily, she weaved her brood secure. Beads of translucent white glistened in synchrony to the flicker of the flames.
Blinking while he perspired, Sir Thomas ogled.
Sphere by sphere, the gelid mass assembled.
"Long ago, in a place not so far from here," Mrs. Tendercroft began, "two sisters foraged for their breakfast …."
That's an interesting cover. Did you do it yourself, or work with someone else?
The cover for The Wizard Ignites is not complete as yet. The image above is for the Chapter One illustration, by artist Kaan Dermecelik of Marvel Comics. He is scheduled to do the cover as well. (At the time of this interview, Kaan has had a personal emergency, and it become necessary to procure the services of an alternate illustrator.)
I designed the covers (both ecover and softcover) for Hecate's Faun.
While Savannah burns on the horizon and the final battle of the Civil War is fought, an old woman discovers the corpse of a satyr floating in her pond. When a confederate officer arrives and claims the body is a demon, the homicidal ghost of the old woman's daughter instigates a night of horror and recrimination while crimes long hidden and secrets too terrible for the light of day are revealed.
Story of Méabh is not yet in First Draft (cover image provided 1/17/16).
I do have to ask, especially with your comment earlier about this being the fictionalized memoir of your character, how did you come up with your title?
The Wizard Ignites: The wizard is a pyromancer. However, it is also a play on the idea that a fire begins from ignition. This is the first volume, so the story begins here … with a fiery conflagration.
No spoilers now! ::Grins:: Sounds like it would be a fun read. When you're writing, do you have a specific writing style you strive to use, or do you let it develop organically as the story grows?
The piece dictates the style. For instance, Hecate's Faun was set in the 19th century and was written in first person perspective from the viewpoint of an extremely articulate, southern woman who also happens to be deranged. For that effect, I used a stylized and highly elevated diction and I tried to keep the vocabulary both regional and period specific. It was a real challenge.
However, as a generic rule, I write for the senses. I write to create an emotional rollercoaster. I invite my readers on a journey, and I take them with me to the end. I do not "write down". My style is always vivid. And I do have my own "style chart" of do's and don't's.
Ok, I'll admit, now I'm drooling, and I have a TBR that's a mile long. Going to have to add this to the "I want" list so I can get it once I've thinned down the pile a bit. With everything that's happened, would you say that writing has become your career?
Yes, writing is definitely my vocation. (And, thank you. I am honored to be on your reading list.)
Unlike most things in life, writing for me is a certainty. Good times or bad, I have always written. I write for me. I know I write well. I know that if I can reach my audience, I will be a commercial success.
Do you have anyone besides your immediate family who's helped you along the way, or supported you when things got really rough?
My closest friends have stood at my side: Darren and Bill. They know who they are
One of the things I hear over and over is how the writing process is a learning process. It seems you've had quite a few lessons that you've learned along the way. Are there any that you can share, or changes you would make if you could start over with what you know now?
Every aspect of writing is "challenging." And some days are better than others. One day, everything works. The next day, nothing. Not even the coffee machine. Although I write for the senses, and although I am very strong visually, I start from the gut. Often, I don't know what I want to say, but I can "feel" it in my belly. The challenge is to give voice to the unspoken thought. I am an advocate of the practice that you write first and edit later. And I second the contention "I don't know what I want to write until I write it." Writing should be a surprise to the author. Let your characters breathe. And be willing to be AWFUL when you write (and then be WONDERFUL when you edit). Hemingway said that all first drafts are shit. He failed to mention that second drafts, third drafts, fourth drafts, etc., etc., are also shit. For some if not most authors, including me, it takes quite a lot of "reworking" to get the material up to snuff. Writing is rewriting. Writing is hard. It is frustrating. It is lonely. Accept that. (For me it is often like physical exercise. I usually don't enjoy the act, but the results make me happy and fulfilled.)
The passage that you love most probably should be deleted.
The Wizard Ignites is a very emotional book, and it is deeply personal. There are some heavy moments. There is a humor as well, and action, and plenty of romance. As I wrote it, I experienced the scenes over and over, and from many angles. While that is thrilling and beautiful, it can take its toll. I sobbed, I laughed, I recoiled, I cheered … it's quite the story. If your writing does not move you, do not expect it to move anyone else. No matter the story or the characters, whatever you write should always be personal. (And you have to accept that not everyone is going to love your baby or see how beautiful she is.)
It's also hard to know when to walk away. When you start getting sick of it, you're not nearly done. I remembered reading a quote from Colleen McCullough in which she said that she hated The Thorn Birds by the time she was through. If you can imagine the frustration of reading a passage 30 times, and then discovering something blatantly wrong with it, or putting it aside when thinking it is wonderful and then picking it up the next day or the next month and seeing it as awful, then you can understand a writer's torment. Each time that happens, you can't help but cry, "What else did I miss? What else?" Be willing to set your work aside and return to it later and find that it needs changes. Be open to it, and try not to beat yourself up. No manuscript is ever really finished. It is just abandoned.
I learned far more than I could ever enumerate. And I have much more to learn.
What comes to the forefront is to surrender to the tale. Don't fight it. Get out of the way. Let the story unwind. You can change later what does not fit and what does not work.
I'd have to agree with every point you made about the process. I've lost track of how many times I've tried get in front of the story, and have it either stop dead cold, or just trample my plans because it refuses to go where I want it to.
Everyone has a unique perspective when it comes to writing, and what should (or should not) be done. Do you have any advice for others that may help them keep going when their story seems to have hit an insurmountable problem?
Keep at it. When no one believes in you, keep at it. When you don't believe in yourself, keep at it. When the material sucks, keep at it. Write. Write every day. As Pliny said (and is taped to my monitor): Nulla dies sine linea. If I had started The Wizard Ignites knowing that I would end with 4 volumes and over a million words (and many times that in drafts, research, and working notes), I would never have begun. Write as much as you can for as long as you can. Some set a page limit. I disagree with that approach. It doesn't work for me. But that is purely personal. If a page minimum works for you, then do it. For me, 6 hours spent that ends with one terrific paragraph to show for it is better than 2 hours spent that results in 10 pages of putrescent dung. I commit to time. Time is what gets me over the hump and gets the project done.
Reward yourself. It's okay to take a break. But set a time limit to it.
Be careful who you show your work. Some will give you too much praise. Some will give too little. Some will give good advice. Some will give terrible advice (and even be damaging). No one is going to do the work for you. In the end, it is you that will lift you over the "insurmountable" (and, by the way, nothing is insurmountable).
Beware of genre snobs and literati and self-appointed "intellectuals". They can make you feel like your work is hopeless crap and there is no point in continuing. (I have them in my life; the subtle snobs who think if you are not writing the next contemporary drama, the "great American novel", then you are wasting your time. (There are FANTASTIC books to be found in EVERY genre, and most of what comes out of grad school "creative writing", academic fiction bores me to tears. Why would I want write anything I wouldn't enjoy reading?)
You must helm your own ship. You must find your own voice. Be confident in yourself. If you can't come up immediately with the solution to the "insurmountable", don't worry about. Your subconscious will work on it. The answer may come in the middle of the night, or in a dream, or the next morning as you rise, or just suddenly out of the blue in the middle of the day. But it WILL come. Your subconscious is GENIUS. And, again, nothing is "insurmountable".
Marc, thank you so much for coming over, and visiting with us. As we wrap up, are there any final words you'd like to offer to your readers?
Thank you, merry tricksters. Your support and your kindness make my life and my writing richer. You inspire me. Without you, I cannot do my best, I cannot do what I love, and I cannot be rewarded for who I am. Thank you.
If you would like to connect with Marc, he invites you to come join the wizards on him on his Blog , Facebook (With the reminder to like and friend him as well to stay current with his updates), and Twitter.